Vibrant mix of heritage, culture and food
WTF Rating

Worth Staying
3-4 Nights
The medley of colonial, Chinese, Indian and Malay cultures in Penang is a living testimony to the multi-cultural heritage of the quaint island. Bestowed with UNESCO World Heritage status in 2008 – Penang is a city worth traveling for, known for a delectable street food scene, Penang's art, ecotourism and history are also one of Malaysia's richests.
Penang also hosts a major art event – George Town Festival every year around July / August with performance arts, music, and exhibitions from sprinkled across the island. For daily attractions, street art has taken the spotlight with regular collaborations with international artists, giving life to the famed siblings on a bike to 30 ft tall murals featuring local themes. You will likely stumble upon a couple of hot spots during your walks, multilingual walking maps are plenty and easily found in the airport, in cafes as well as independent restaurants around town.
---
Traveler insight
Prices shown in USD
CURRENCY
MALAYSIAN RINGGIT, 1 USD = RM 4 (APPROX.)
How much money to bring
$25 per person/day 
SPEAKS
ENGLISH, MANDARIN, PENANG HOKKIEN, CANTONESE, MALAY
AIRPORT TO TOWN:
Penang International AIRPORT TAXI $10 – 15
GRAB APP $7 – 10
AREAS TO STAY
PULAU TIKUS, GEORGE TOWN, GURNEY, KARPAL SINGH DRIVE
TIPPING
appreciated but not required
FOOD
LOCAL EATS: $1-2 DISH
RESTAURANTS: $15 PER PERSON
DRINKS

Tap water not potable.
BOTTLED WATER: $0.50
LOCAL COFFEE: $0.25
AMERICANO: $1.80
BOTTLE OF BEER: $2-3
COCKTAILS: $8-12
One of the best ways to sightsee in George Town is by foot; wear light clothes, start early in the morning and plenty of sun-block during the daytime. When crossing the roads, remember to look both ways, even on one-way streets. 
PRO TIP
If you ask the right questions – Trishaw pullers carry a lifetime of local stories you won't find in any guidebooks
---
Need to Know 
Get around town 
The heritage zone is walkable and is often best on foot. If you plan to venture into other neighborhoods such as Tanjung Bungah, Batu Ferringhi, Pulau Tikus, and Gurney, e-hailing app – Grab is best, they're safe, convenient and affordable. Most of your one-way trips within the island will cost $5 or less. Local taxis are usually found by taxi ranks in touristy areas but they are not always metered and can be more expensive. 
Warming up (and cooling down) 
Penang is hot all year round and you can expect tropical humidity with some rainfall. Pack slippers, sunscreen and a bottle of water
Look both ways
Traffic can come from anywhere, even when on pedestrian crossings! While it isn't a rampant issue, general awareness is recommended for snatch thieves do operate around town, keep your bag facing away from the street.
Making friends
Locals are friendly, fluent in English and will be more than happy to point you to their favorite street food stalls.
Money Exchange
Malaysian Ringgit is a controlled currency, exchange rates are likely higher in your country. Outside of the airport, money changers are plenty and rates are good, Little India is traditionally where many locals change their currencies, exchange rates in shopping malls are also reasonably good.
Trishaw rides are some of the most insightful ways to see the city, the pullers are usually of age (many in their 70s) and they know the history of the city very well. If you ask the right questions, they carry a lifetime of local stories you won't find in any guidebooks. A short trip (30 mins) would be in the range of $8
Local Lingo
Bang / Kak:

to get the attention of male / female servers at Malay stalls

Tau keh:

When referring to Chinese shop managers

En tau eh:

"Hey handsome", often used by local sellers to get your attention.

Boss:

When referring anyone working at Mamak stalls, used interchangeably when they refer to you too

Mamak stalls:

24-hour curry heavens fame for a rice with overflowing curries called "Nasi Kandar"

Sui Kam Peng:

A local thirst-quencher made of Calamansi. Think Asian lemonade.

Kopitiam:

A small Chinese eatery usually in a shophouse with 2-4 hawkers

Gao:

When you want your tea/coffee stronger

Ho Chiak:

Delicious
---

Sleep in Heritage Charms
Luxury Condos and Heritage Inns
Airbnb listings in Penang are competitive and you can often find 150 sqm 3-bedroom luxury condominiums for less than $100 a night. Many of the listings cater to traveling groups so twin and triple rooms are common, a good thing if you're a large family or traveling in a group. While there isn't an official law against small scale homestays and Airbnb listings, it is however frowned upon and often forbidden by its property managers. Discretion is often appreciated, it will reduce friction between your host, property managers, and your stay.
Hotels and Resorts
• In UNESCO Zone • Colonial-era Luxury • From $150 / Night
Known simply as 'The E&O' to generations of travelers, arguably the fanciest hotel in Penang and is considered as one of the world's greatest hotels in the east – The Sarkies brothers established the Eastern and Oriental hotel in 1885 – E&O became the standard of opulence in Southeast Asia. It has since seen several renovations (most recently in December 2019) and the addition of new wings. 
Visit hotel website 
---
• In UNESCO Zone • Opened in 2019 • From $80 / Night
The Prestige is a modern-day interpretation of Victorian design, the hotel's plays into an homage to magic, with floating tables and hidden bathrooms presented with high arches and Art Deco chrome lattices. The Prestige is located among Penang's most beautiful colonial-era buildings. Take a short walk to Penang's cultural hotspots and popular street food finds, or stay in and enjoy the infinity pool with clear views of the Strait of Malacca.
Visit hotel website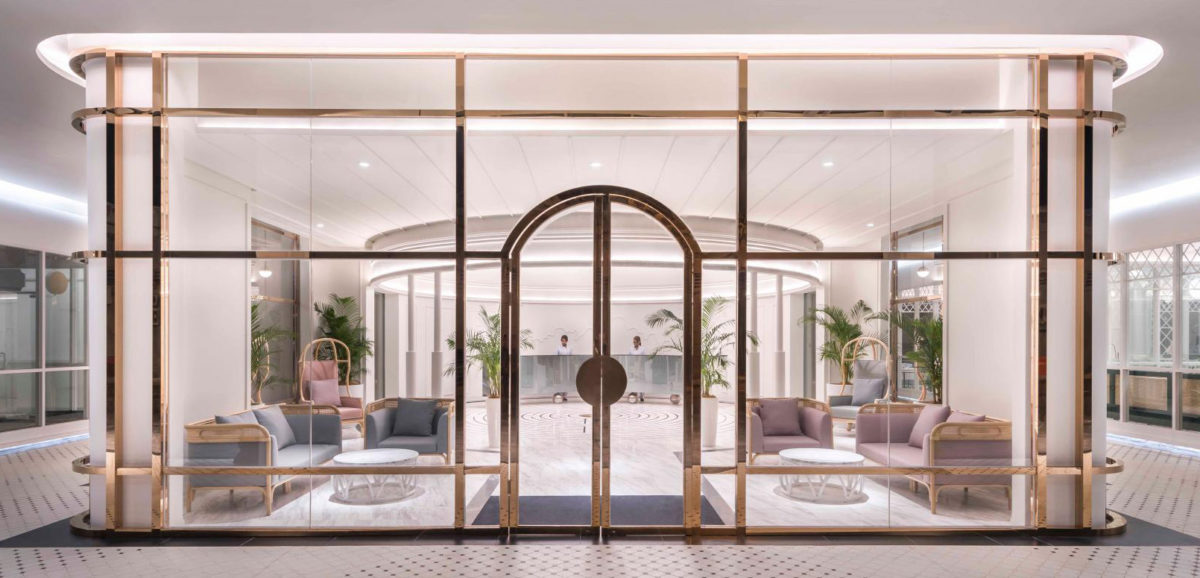 ---
• In UNESCO Zone • Unique Peranakan Luxury • Avg $160 / Night
One of the most impressive restoration and revival of Penang shophouses, the original building dates back to the late 19th century, Seven Terraces is the brainchild of Penang born award-winning hotelier Christopher Ong – an homage to conservating the legacy of the Peranakan Chinese culture. This is a suite-only luxury hotel with generous room sizes of 80sqm to 120sqm. The hotel is also home to one of Asia's best Nyonya restaurants – Kebaya Dining Room.
Visit hotel website

---
• In UNESCO Zone • Affordable Boutique • Avg $95 / Night
Once an Anglo-Indian bungalow residence in the 1800s, today Yeng Keng Hotel is one of the best-restored properties in George Town. the 19 room hotel offers a mix of the classic and the contemporary, with a courtyard overlooking one of the oldest roads in the city – the bustling Chulia Street boasts a multicultural character, it is part of the Little India enclave and one of the city's most popular street food scenes. 
Visit hotel website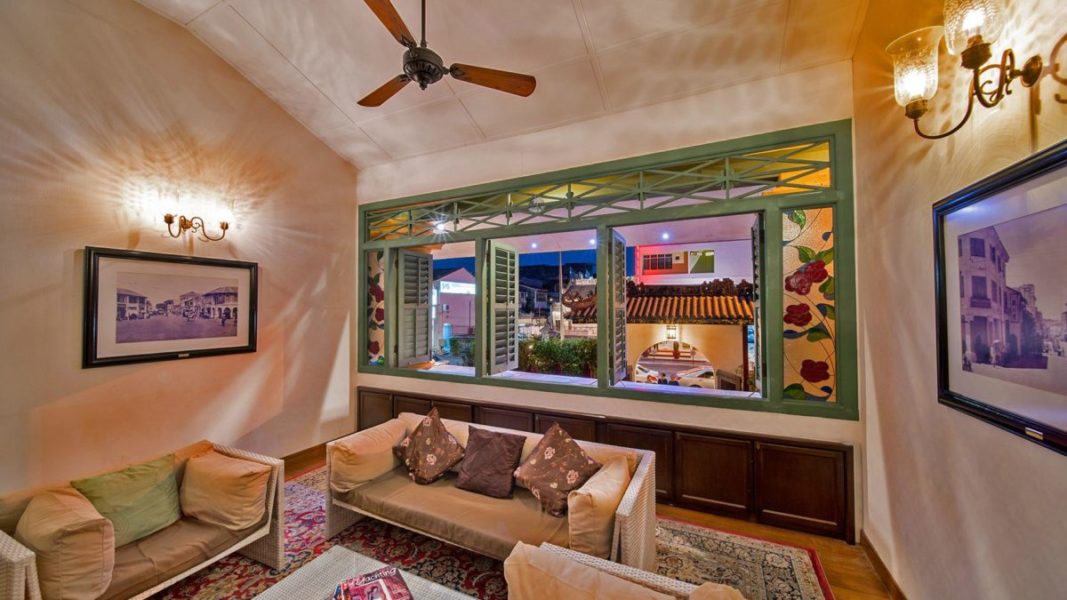 ---
• 5-star Location • Trendy rooftop pool and bar • Avg $110 / Night
A trendy hotel with all the trimmings and facilities in a bustling urban hotspot. Located off the famed Gurney Drive, G Hotel Kelawai is adjacent to Penang's busiest shopping malls and a 10-minute drive to the UNESCO Heritage Zone. The Pulau Tikus suburb is the address for Penang's upper-middle-class, it is also where you will find some of Penang's best hawker fares.
Visit hotel website